Shower Pans and Shower Seats - CLEARPATH 48X48 PAN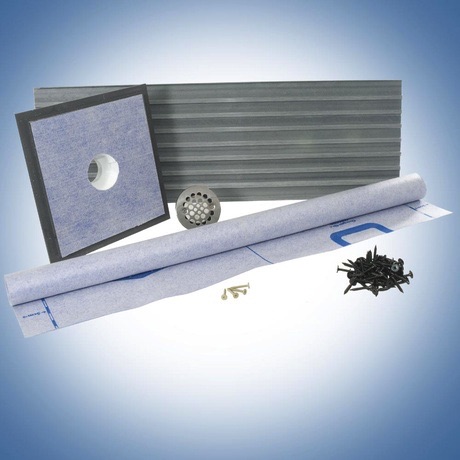 $789.00/ EA
The ClearPath(R) Curbless Shower Pan System is designed to maintain independence in life while offering today's most fashionable and sought after designs in level entry showers.

Features:
- 3 sizes to fit any configuration: 4' kit, 5' kit, 6' kit
- ?" - 1/4 " per foot slope can be designed to meet ADA slope or standard plumbing slope requirements.
- UPC rated drain
- Strong, structural underlayment, TI-ProBoard.

Benefits:
- No cutting into joists.
- May be installed over engineered joists, like Glulam(R), TJI(R), ALLJOIST(R), etc.
- Reduces weight of mudbed.
- Drains are pre-sealed in drain plate.
- Quick and easy installation.

Kits include:
- ClearPath(R) Drain Plate with integrated drain & Drain Riser (Drain Grate sold separately)
- TI-ProBoard in 4', 5', or 6' length.
- Perimeter Edge Protector.
- Fasteners.
- PE Waterproof Sheet Membrane.
SKU: FICP4848